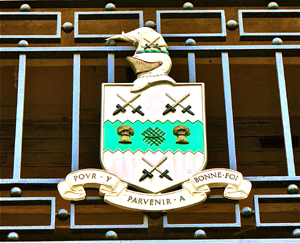 Invitation to participate
Following a number of successful years, the Joint Sheffield Hallam University-Fraunhofer IST HIPIMS Research Centre is pleased to invite you to the thirteenth edition of the International Conference on HIPIMS.
The traditional scope of High Power Impulse Magnetron Sputtering plasma and coating technology is now extended to include a broad range of technologies for plasma coating, plasma surface treatments and non-plasma advanced surface engineering.
Important Dates
The conference aspires to:
Promote High Power Impulse Magnetron Sputtering (HIPIMS) as a novel technology for surface modification and coating deposition
Provide a scientific forum to discuss the fundamentals of plasma science and thin film growth and exchange ideas about new industrial applications of HIPIMS
Bring together the surface engineering communities for plasma coating, plasma surface treatments and non-plasma advanced surface engineering
Connect the academic research community with the industrial world to foster progress of plasma-based technologies.
Sheffield is one of the largest cities in UK and as the birthplace of stainless steel has a long history of innovations in materials science and industry. Sheffield Hallam University is leading the way in scientific understanding and industrial implementation of HIPIMS for a range of applications and is said to be the most in-depth facility in the field. We are strengthened by our collaboration in the Joint Sheffield Hallam University - Fraunhofer IST HIPIMS Research Centre - the first of its kind in the UK.